The Chaucer Head Bookshop, Stratford upon Avon
Home
We have been having difficulties in receiving email since Saturday 6th May; many apologies to anyone waiting for a response from us.  I will continue working to try and resolve the issue ...
We are in the process of changing our telephone number; from 24th October the 01789 415691 number will no longer work.  Our new telephone number is (01789) 204330. Apologies for any inconvenience my failure to post this ages ago may have caused.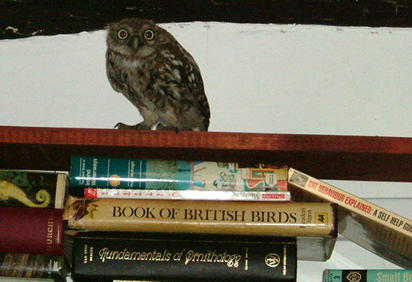 The book titles in the picture are so appropriate and entertaining (you'd not be blamed for thinking that they were photo-shopped which they weren't) that I couldn't resist. My favourite is "Cat Behaviour Explained..."